The Zone Universe
---
Milo Murphy's Law as reimagined by
Lala Stellune
---
Zack Underwood is a new kid in the Tri-State Area when he meets Milo Murphy, a boy with Murphy's Law. This hereditary condition makes anything that can go wrong will go wrong around him. He also meets Melissa Chase, Milo's only friend before him. With Milo and Melissa, Zack will have wacky adventures. However, he will discover that there's more to the Tri-State than just a boy with a strange condition.
About
I'm Lala Stellune, an illustrator who works on children's media. During Milo Murphy's Law's original run on Disney XD back in 2016, I have made a couple of theory videos. As a fan of Phineas and Ferb, also created by Povenmire and Marsh, I was enamored by the idea of mixing the quirkiness and animation of PnF and the ongoing plot that I have witnessed in other cartoon shows. I thought it would be the greatest thing ever made.

Unfortunately, that didn't happen. After months of reflection, I decided that it would be best for me if I make my own version of Milo Murphy's Law, that compliments the humor of the original series.

The Zone Universe is a series of fanworks, mostly consisting of illustrated fanfiction and fancomics. TZU is mostly a passion project and no profit will be taken from this.
Characters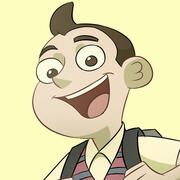 Milo Murphy
Milo Murphy is a boy afflicted with Murphy's Law, a condition that causes anything that can go wrong, will go wrong, causing accidents and disasters. The condition affects male members of the Murphy family, and they have been coping with it for decades.

There are many things awaiting for Milo, including a series of events that will affect Murphy's Law as a whole
---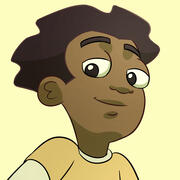 Zack Underwood
Zack Underwood is a new boy at Jefferson Middle School. He may have had unique experiences from his previous homes, but none of them are comparable to his moments with his two friends: Milo Murphy and Melissa Chase, as they go through a new level of weird with Murphy's Law.
---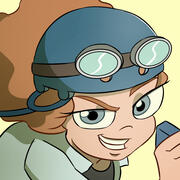 Melissa Chase
Melissa Chase is Milo's childhood friend who always has his back, even when others are too scared to interact with him. Little do others know that she's secretly part of the Marmoset League, a time travel organization that backs up Dr. Zone and performs shady activities.
---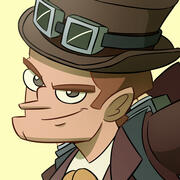 Doctor Zone
Dr. Zone is a legendary time travel hero that has been on television for more than 50 years. Even though the character is credited to several actors, the real man behind him is Dr. Richard T. Chase, a time traveler who leads the Marmoset League and Melissa's loving father.
---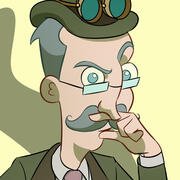 Balthazar Cavendish
Agent Cavendish is a time travel agent from the 1860s to protect the world from a possible disaster. One mission involving a green nut will lead him and Agent Dakota to exciting, dimension-shattering adventures.
---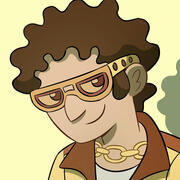 Vinnie Dakota
Agent Dakota is a time travel agent from the 1960s to accompany Agent Cavendish in protecting the world from possible danger. He must do whatever it takes to keep the world and Cavendish safe, even if it means sacrificing himself.
Support
There will be no profit gained from The Zone Universe. However, you may have found that you can buy things from TZU. You may be asking: where does the money go?
All proceeds related to The Zone Universe will go to Medito Foundation, a non-profit organization dedicated to providing free resources for meditation and mindfulness. They have an app that gives guided meditations free of charge, something that all of the TZU demographic should benefit from.
Below are where you can buy merchandise (whether digital or physical) related to The Zone Universe (and to an extent Milo Murphy's Law)
If you're more interested in giving me a tip instead, you can donate through TZU's Ko-Fi.